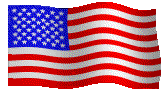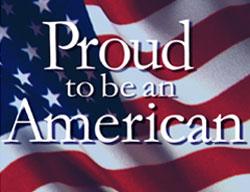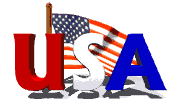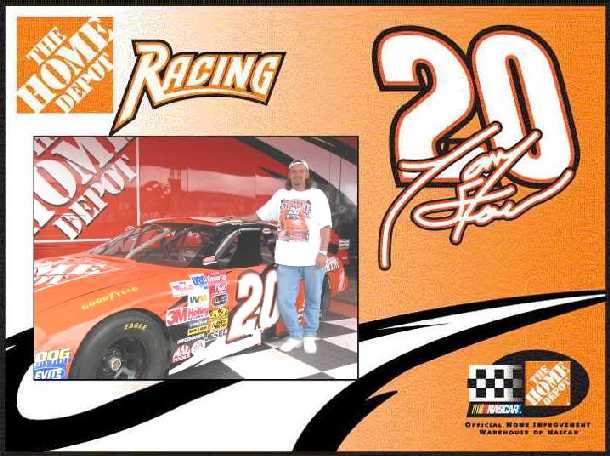 Me at Richmond, May 3, 2003
Welcome to my little space on the net! My name is Chris Fanning and I live in Woodbridge, VA. I am 42 years old, been married to my wonderful wife Lynnette for 6+ years now and have a 5 year old son, Nicholas and a 2 year old daughter, Heather. I was raised in Ewa Beach, Hawaii (yep, I'm a Navy brat!) and am often asked how I ended up in Virginia! Love & marriage will do that to ya! In 1984 I moved back to Alabama (where I was born) and almost immediately, became a Nascar fan. Davey Allison was/is still, my all time favorite driver. After Davey's death, I became a Ernie Irvan fan, but since his retirement, I jumped on the Tony Stewart bandwagon after I went to my first race at Richmond in Sept, 1999 and Tony won the race. I collect diecast, cards and just about anything Nascar related for my favorite drivers, Ernie Irvan, Tony Stewart & Shawna Robinson, as well as misc. 1/24 diecast of different drivers. I am also a member of a great trading group called the Nascar Trading Network. Where nascar fans can come to trade/buy/sell anything nascar related. Although the majority of what we do is cards, we have quite a few diecast collectors also. In addition to Nascar, I also enjoy watching Washington Capitols hockey and Alabama Crimson Tide football, actually, any college football! The Tide just happen to be my favorite! They've had their ups and downs, but to me, you can't beat watching a good college football game or a good hockey game if RACING isn't on!


---
---
But here is the best part of life! My wife & kids!!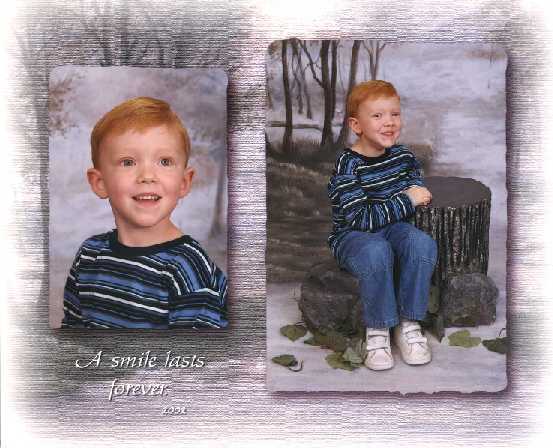 Nicholas' 1st school pictures!


---
---
Places I have lived
| | | | | |
| --- | --- | --- | --- | --- |
| Florida | Hawaii | Italy | Alabama | Virginia |
Contact Me